Good morning here's what you need to know today:
Interest rate pain won't end any time soon.
Markus Jooste to face German prosecutors next year.
Former FTX boss Sam Bankman-Fried explains a Ponzi scheme months before the collapse of the crypto exchange.
The pain of higher interest rates is not likely to subside any time soon after the SA Reserve Bank announced another 75-basis point rate hike on Thursday afternoon – its third successive 75-bps hike. Some economists are excepting a further 50-bps hike followed by another 25-bps hike at the first two monetary policy committee meetings next year. The Reserve Bank expects inflation to move back to its target of 4.5% by the second quarter of 2024, which means it will be some time until we see any sort of interest rate reduction. Read more here.
Disgraced former Steinhoff CEO Markus Jooste will have to answer for his accounting fraud allegations in Germany next year, but the Oldenberg regional court is yet to secure a date for his trial. Jooste, along with two other former Steinhoff executives and another person not employed by Steinhoff was charged with balance sheet fraud last year. Read more here.
Months before the collapse of the cryptocurrency exchange headed by Sam Bankman-Fried, FTX, the former head of the company was interviewed by Bloomberg and described what is effectively a Ponzi scheme. YouTuber, Coffeezilla, uncovers the interview and breaks down how SBF describes a Ponzi scheme while being interviewed in a piece on yield farming in cryptocurrency. Watch the video here.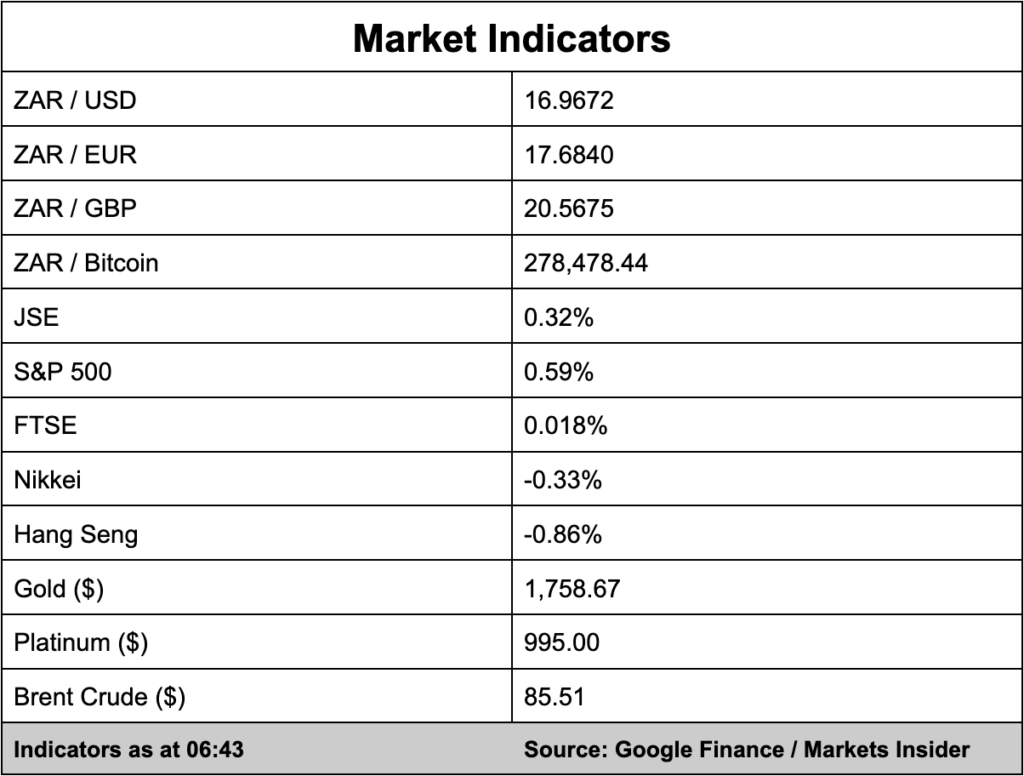 Here's what else we're reading today:
SA Business
Global Business
Markets